AirBadminton! Do you feel sigh to play badminton in outdoor? It's a surprise and an excitement that BWF and HSBC to launch NEW OUTDOOR BADMINTON
---
Posted on Mon Dec 28 2020
---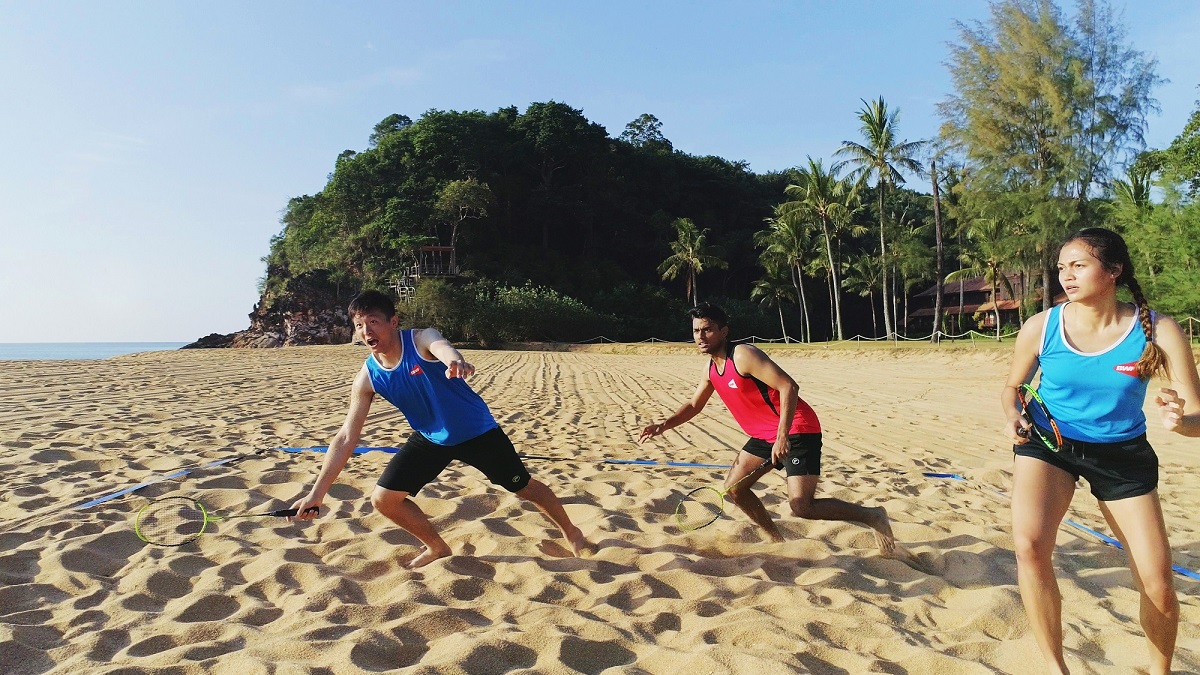 ---
When India won 1983 world cup cricket, more people came to street and played cricket which made strong fanbase and vital for its popularization. Lot of players had grown from different socio economic levels.
In contrast to cricket, present format of badminton is costlier for its sports equipment and infrastructure which is the challenge for popularity.

Outdoor badminton might be a sigh and its a past history now. BWF and it's prime sponsor HSBC are working out for a system and framework for outdoor badminton on grass, clay, sand or beech. It's a plan to inspire more people to play more badminton in more places.
Pullela Gopichand, chief coach of the Indian team, was excited about this new development. "We are aware of this development. It is an exciting idea. They have been experimenting with it for quite sometime. Outdoor badminton will be interesting and can draw more crowds,"
Since an indoor stadium can accommodate 3,000 to 5,000 people, where the sport outdoors can increase the spectator count in multiple.

Outdoor sport will attract more sponsors but new equipment should be used, probably remodelled shuttles and racquets to suit air pressure outdoors.
Badminton Scholar expects Badminton lovers to discuss about this new version of the sport. Please use the comment section.
---