Chennai's Venture Badminton Combo: Kawasaki, Smashbounce and Sankar Annamalai
---
Posted on Mon Dec 28 2020
---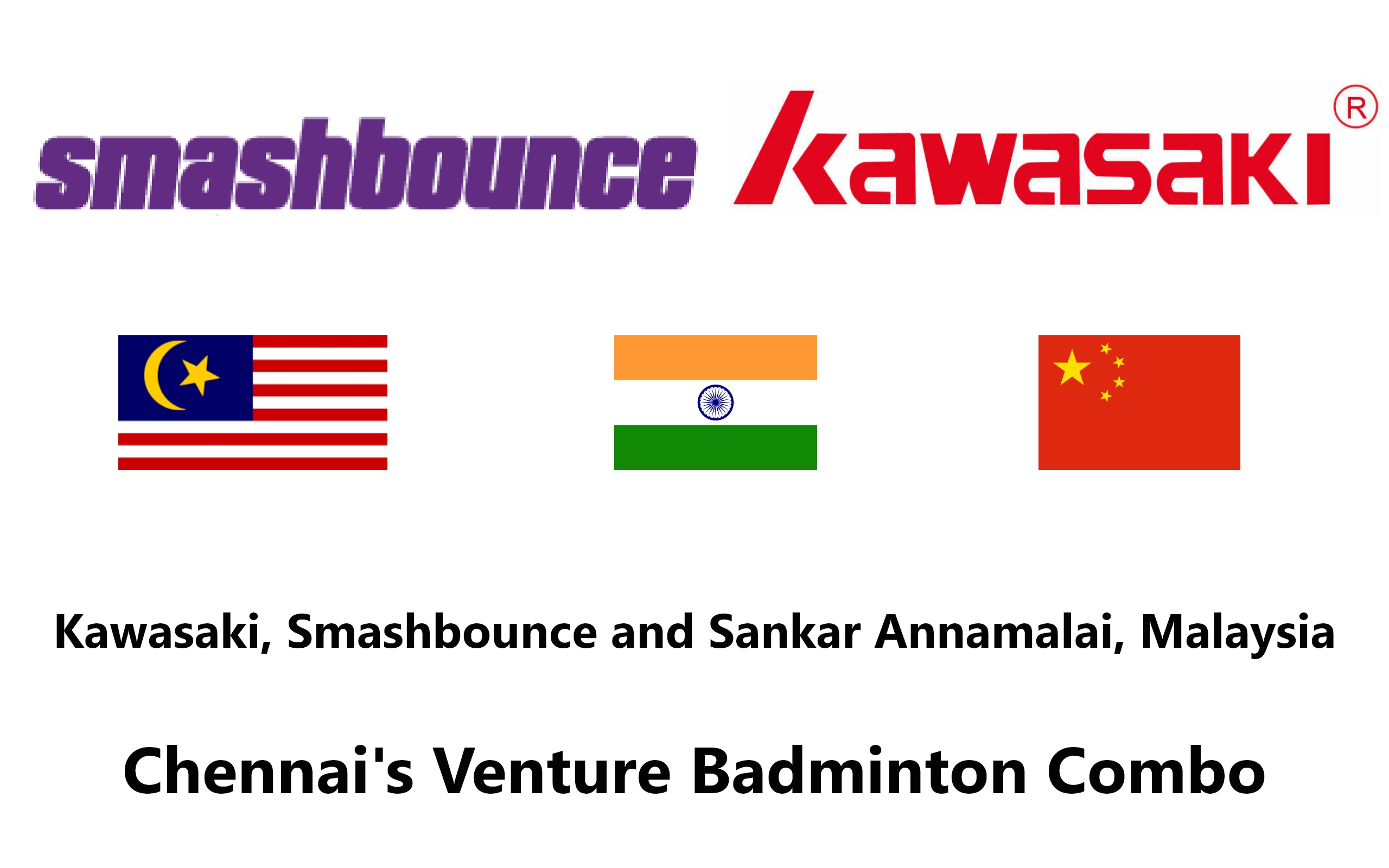 ---
Smashbounce, the premier badminton academy of Chennai, India which has spread out it's wing through out the city with 6 Indoor stadiums consists with 30 plus badminton courts. It's obvious evident since last 08 years that Smashbounce academy has a vision to ensure international quality in badminton coaching in Tamilnadu.

Kawasaki, the Badminton Sports Gear Brand of China is establishing strongly it's business in India recent years.

Malaysian Sankar Annamalai was National Coach of Maldives, Srilanka and Nepal, and part of Indian National Team. The coach who is known for his commitment and hard work. Sathishkumar, Indian National Junior Rank 2 Player of Tamilnadu is climbing up in his performance for the last one year with him.

Now, it's an opportunity for the cricket city Chennai to host a new venture badminton combo of Kawasaki, China, Smashbounce, India and Sankar Annamalai, Malaysia to focus on quality badminton training on upcoming players.

Kawasaki sponsors and Smashbounce Korattur facility is getting ready with 6 existing and 9 more upcoming courts to host Sankar Annamalai. It is referred as venture combo in due that all three are challenging them-self to establish with faster growing Indian Badminton perspectives. Supporting to the National Coach Gopichand's concern about quality in coaching and Infra of Badminton, this combo will be a step.

It's a greater opportunity for youngsters of India, and its neighbourhood countries to reach them easily due to the quick accessibility of sports loving Chennai city and the aggressive support of Tamilnadu Badminton Association to the Sport.

---