The Secret of Becoming Mentally Tough
---
Posted on Mon Dec 28 2020
---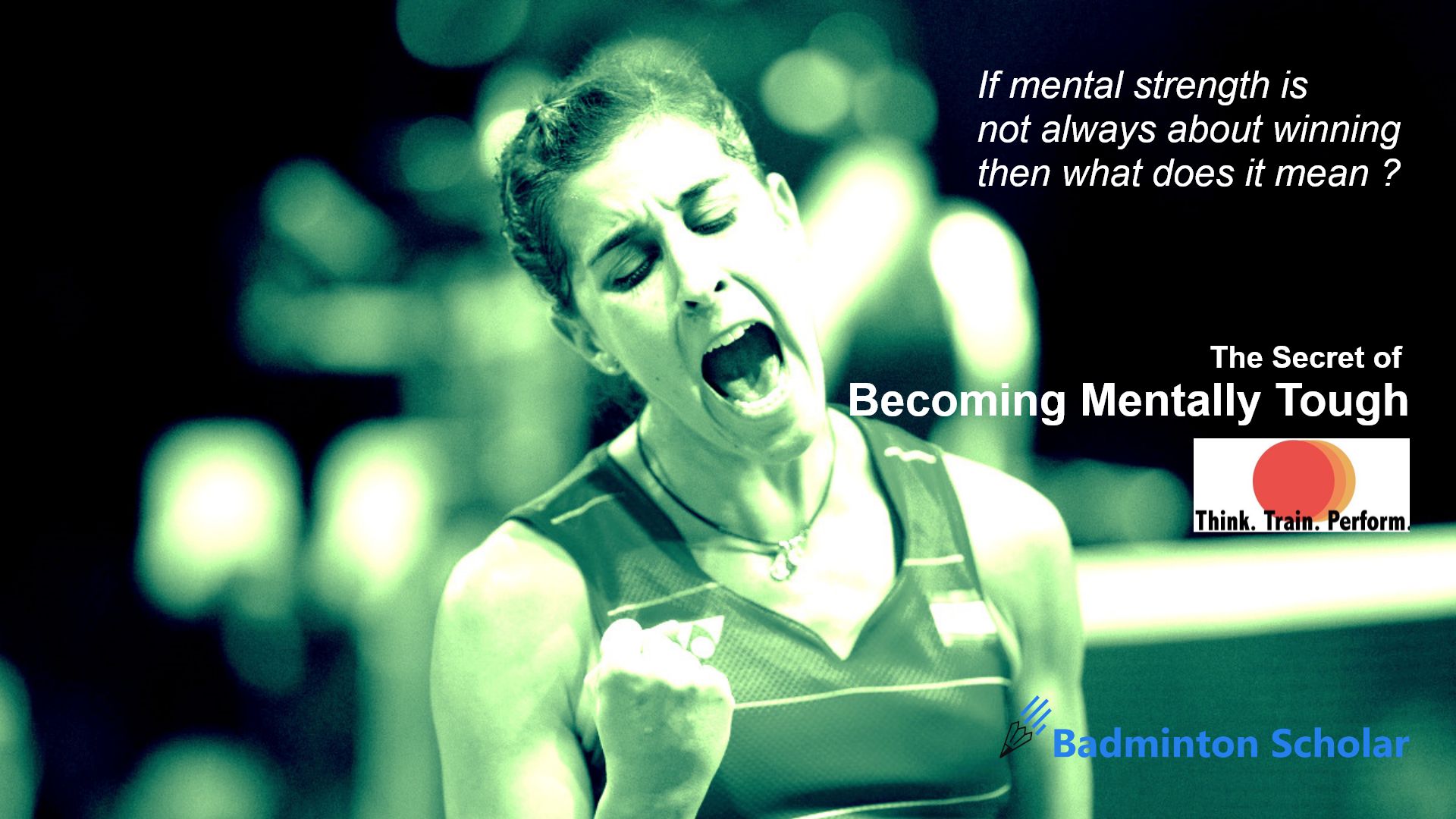 ---
"Mental Strength is about showing character, grit, determination and resilience during times of struggle"
Most often I get questioned on how to get mentally tough and strong. Mental strength is often misunderstood for always winning or being successful. If mental strength is not always about winning then what does it mean ? It is about showing character, grit, determination and resilience during times of struggle. It is about becoming the person who is unbeatable and unstoppable, not in terms of results or outcomes, but in terms of handling setbacks and failures.
So what are some of the tricks to become mentally tough ?
1. Look at your weaknesses as strengths that are yet to be developed
The way we look at something we are not good at, is by labeling it our weakness. Having knowledge of one's weakness makes us feel incompetent. But ideally, the same knowledge can enable you to develop that skill into a strength. We got to change the way we look at our weaknesses. As long as we view our weakness, as a weakness and not a skill to be developed, we know it is a recipe for disaster.
2. Embrace your training period
The one thing that champions love is training, the entire process of getting there. While the rest of the players are busy looking at success and failure at the matches or tournaments, the champions are busy focusing on their training and training metrics. They grind through their practice sessions and hence tournament becomes their playground where they have fun. While the rest of them get nervous during a tournament, the champions are the ones who are excited since they have faced the nervousness during the training sessions.
3. Be aware of what you focus on
The secret to winning, is to focus on what you want instead of focusing on what you don't want. Many of us try to look at what we don't want and things that are unnecessary and miss out on things that are vital for a good performance. For example, when a player goes for a tournament and gets to read the match draws, he/she gets nervous on seeing the name of a 'better' player. Instead, if he/she could look at the opponent's strengths and weaknesses, the strategy to be used in that match, the result would be extraordinary.
Just by being aware of the above mentioned points, we can start tracing our path to being mentally tough.
Keerthana Swaminathan
www.thinktrainperform.com
---