Bamboo Fabrics Best for Sports
---
Posted on Sat Feb 20 2021
---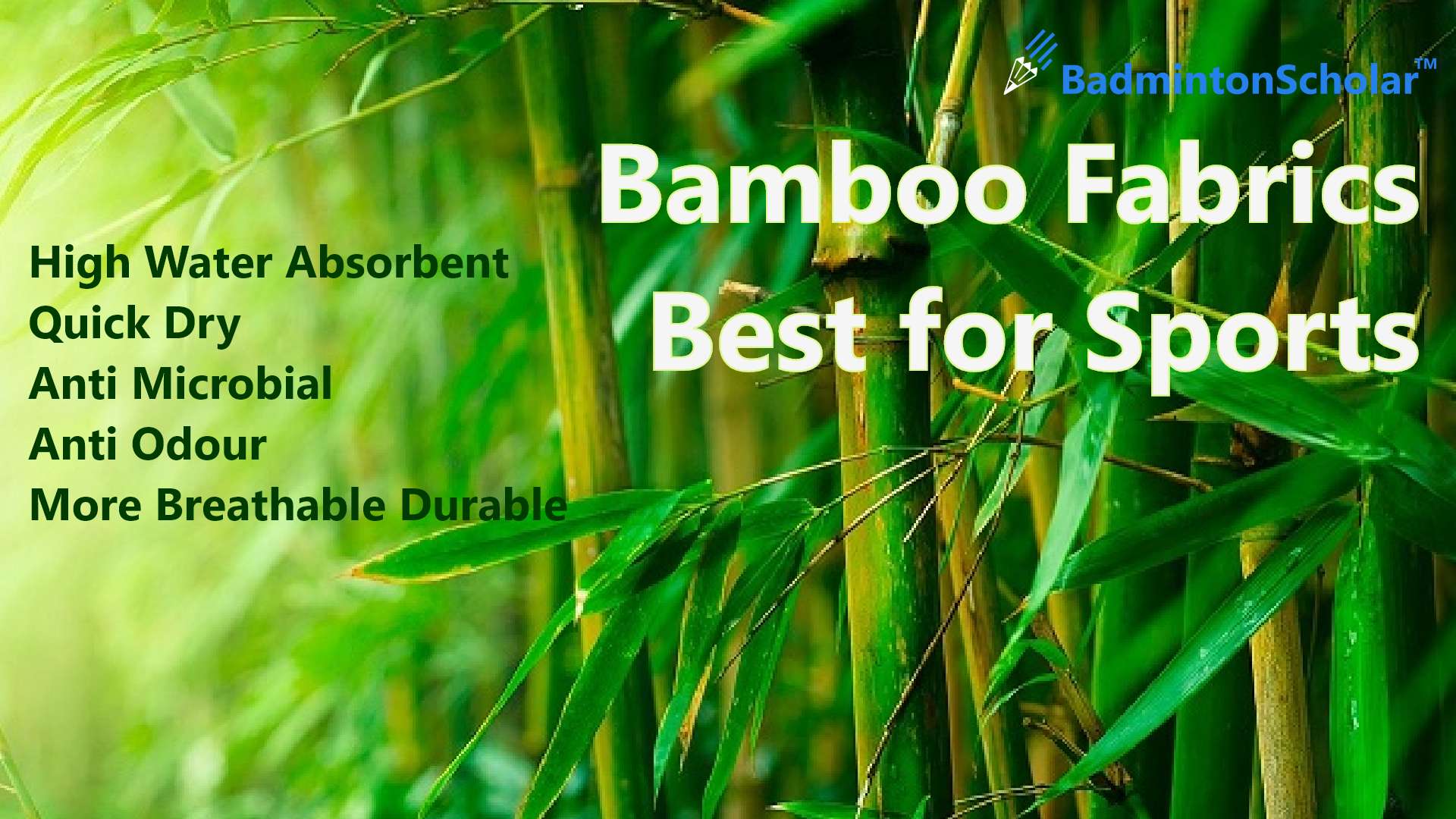 ---
Requirements of sports industry for the state of fabric are Anti odour, Fineness, Anti mictobial, Quick dry, High water absorbent, Breathable and Durable. Cotton, Microfibre, Spandex, Calico, Polyester, and Nylon are the alternative sports fabrics available at the market.
Anti odour, Fineness, Anti mictobial, Quick dry, High water absorbent, Breathable and Durable.
Even though various fabrics are available, Bamboo fabric is the best deal for sports which satisfies all the industry requirements.
Bamboo fiber has various micro-gaps, which make it softer than cotton and increase its moisture absorption. They are elastic, environment-friendly, and biodegradable. The fiber is bacteriostatic, antifungal, antibacterial, hypoallergenic, hydroscopic, natural deodorizer, and resistant against ultraviolet light.
High tensile strength, durability, and stability
Bamboo fiber has gained popularity in the sports fabric market due its aesthetic properties(high tensile strength, durability, and stability), fineness, flexibility, inherent antimicrobial property, UV resistant property. Moreover it is an eco friendly green textile material which would be the future of 21th century for sustainable sports solutions.
Anti-odour, Breathable, Soft, Feather-Lite Bamboo Ankle Length Unisex Sports Socks
Ultra Soft, Absorbent Face Towel Pack of 3 (Green, Pink, White)
Advantages of Bamboo Fibre:
Soft & Breathable: Bamboo fibre is finer & softer than cotton. Cross sections of bamboo fibres are filled with micro gaps and micro pores. So it has better moisture absorption and ventilation. In summer bamboo fabric can evaporate sweat from the human body very fast just like breathing, such a garment gives aesthetically pleasant and cool to the human body. According to authoritative testing figures, apparels made from bamboo fibers are better than normal apparels in hot summer and Air Conditioning environments.
Natural Anti-Bacterial Property: Many scientists prove that bamboo fibre has inherent natural antibacterial properties. Bamboo viscose made fabric had a significant effect on odor of body sweat. There are claims that bamboo viscose fabrics have a unique antibacterial quality, due to an antimicrobial bio-agent called "bamboo Kun". Kun is found naturally in the living bamboo fibre. Due to the 'Kun' bamboo fabric is sometimes said to be naturally antibacterial, antifungal and odor resistant.
<
100% Bamboo Light Weight Turkish Style Towels: Ultra Soft, Super Absorbent, Anti-Microbial Bath Towel (1,75 X 150 cms)
UV protection property: Bamboo made fabric has UV absorption property. It protects human skin from UV rays. It can be used as a dress material for pregnant women and children.
Green and eco-friendly: Bamboo fibre can be processed through regenerated or natural processes. As it is 100% cellulosic it is bio degradable in nature. Bamboo fibre decomposes without causing pollution. Bamboo can be grown without the use of pesticides, which together with other factors such as fast growing rate and low water consumption makes it a sustainable raw material for textiles.
Ultra Soft, Absorbent and Anti Microbial 450 GSM Bamboo Bath Towel - Avlbl in 7 Colours
---